^
I slutet av dagen handlar det om komfort
Från födseln till ca 6 månader
0 - 9 kg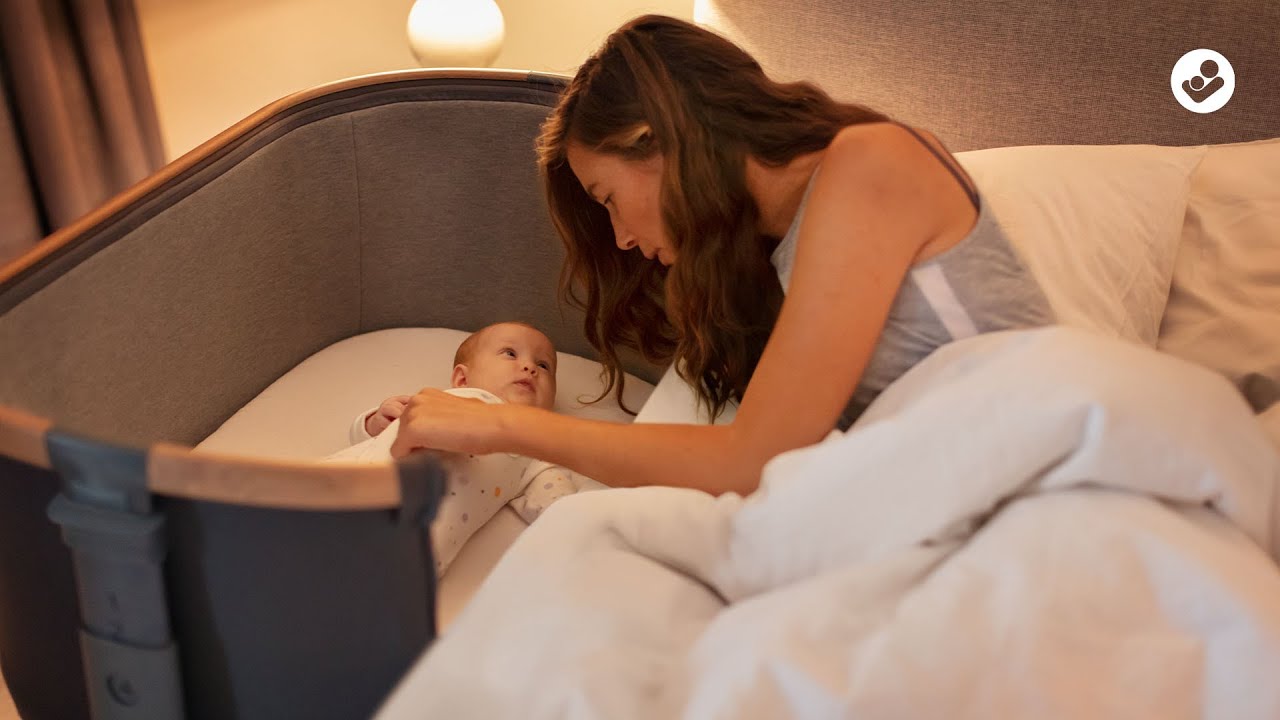 Varför välja mig?
Mest bekväma madrassen
Whether you need to feed, change a diaper, or even the sheets in the middle of the night, all the essentials are within reach in Iora's large storage basket. This means you can rest easy at all times, day or night.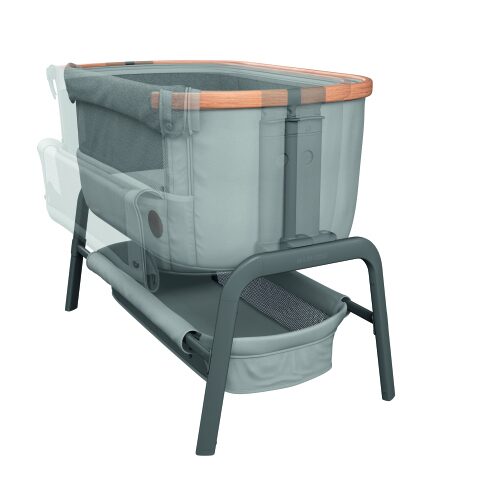 Stor förvaringskorg
With Iora's easy slide function, the bedside sleeper fits you and your bed perfectly, so you can always sleep right by each other's side. Co-sleeping made simple, just like nighttime bonding.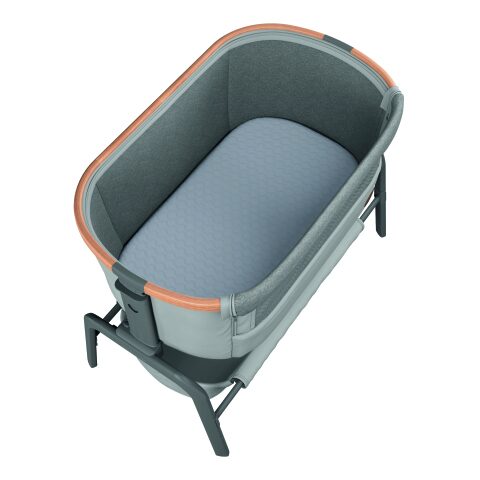 Enkelt skjut-system
There's no better way to end a day of discovering all kinds of new sensations than to lay back in luxury and take comfort in the fact that your baby sleeps safely, soundly and comfortably. All thanks to Iora's mattress, which is the most comfortable mattress your baby could ever dream of.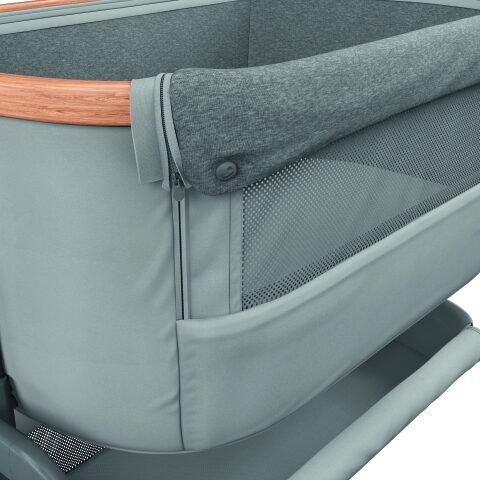 Lätt att vika ihop och bära
Going for a little trip or sleepover? The Iora can come with you, too. It's easy to fold and carry in its own travel bag. Because at the end of the day, it's all about comfort – wherever you happen to be.
Produktbeskrivning
Gör dig själv lugn i sinnet efter en lång dag. Du kan vara säker på att ditt barn sover i lyx inom räckhåll. Maxi-Cosis Iora, är en sofistikerad sängbädd som är lätt att justera och har den mest bekväma madrassen ditt barn någonsin kan drömma om.
Bekväm madrass
Det finns inget bättre sätt att avsluta en dag med att se ditt barn upptäcka alla typer av nya sensationer, än att luta sig tillbaka i lyx och trösta sig med det faktum att de sover tryggt och säkert. Ioras madrass är den mest bekväma madrassen som ditt barn någonsin kan drömma om.
Passar alltid
Och bara för att det är dags att sova betyder inte att din kontakt måste ta slut. Tack vare Ioras fem olika höjdpositioner och den enkla sova-glidfunktionen, passar ditt barn alltid bredvid dig. Skal du åka på en liten resa? Ska din lilla sova hos mormor? Inga problem. Du kan enkelt fälla ihop Iora och ta den med dig i sin praktiska resväska.
Stor förvaringskorg
Ett barns liv är fullt av första upplevelser. Men det kan vara utmattande för dem! Det finns inget bättre sätt för en baby att avsluta en spännande dag än med en god natts sömn. Oavsett om du behöver mata dem, eller byta deras blöja eller till och med deras lakan mitt på natten, är allt bredvid dig, i Ioras stora lagringskorg. Det betyder att du kan vila hela tiden, och din lilla kan drömma om alla minnen som gjordes den dagen, precis som du.
Är du redo att ge din lilla sitt eget utrymme? Flytta helt enkelt Iora till barnets rum. Dess bekväma madrass och robusta ram är perfekta att dubbla som en fristående spjälsäng. Och ditt barn kan fortsätta sova på sin egen bekanta säng.
Resväska ingår
Tar du en liten resa? Sover din baby till hos dina morföräldrar? Ioraen kan komma med dig också. Det är lätt att fälla upp den och ta den i sin egen resväska. För i slutet av dagen handlar det om komfort - oavsett var du är.
Titta på videon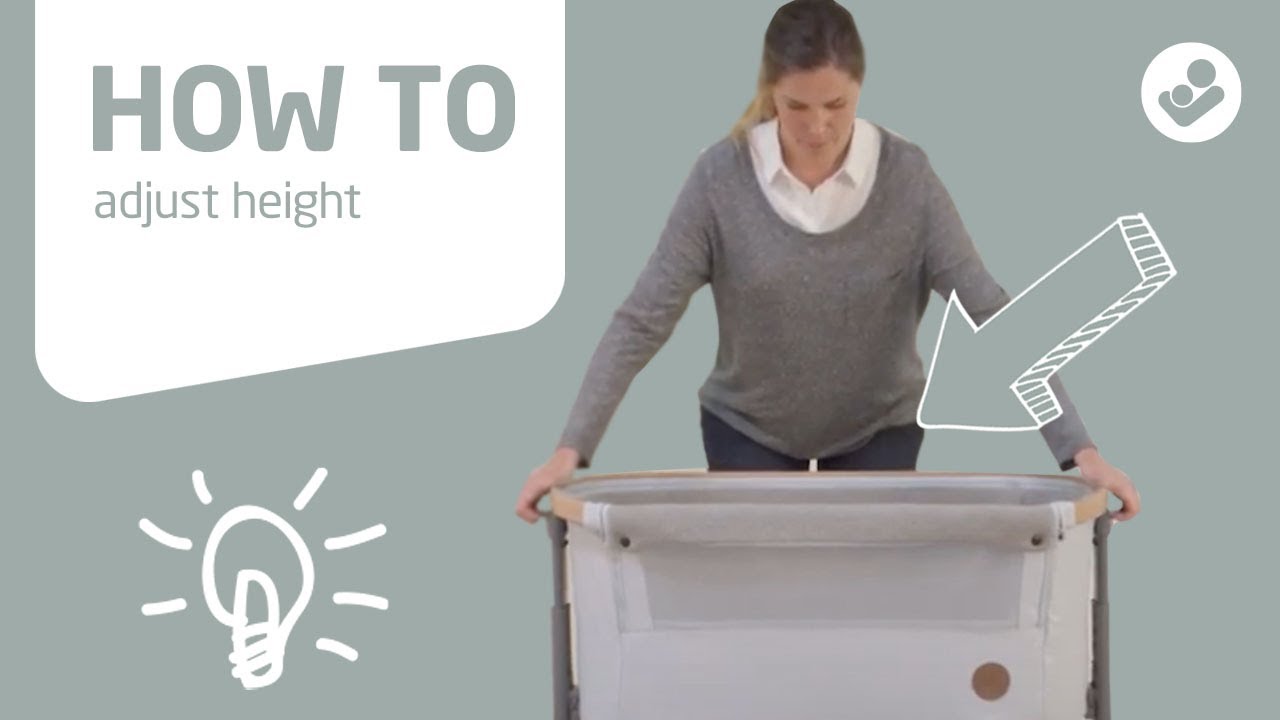 Jämför Iora Sidosäng med andra modeller